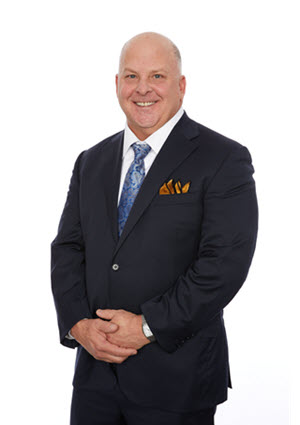 Executive Managing Director, Wealth Manager
Todd graduated from Michigan State University, College of Business, in 1984. After graduation he joined Ford Motor Company as an automotive dealer consultant. In 1987 he joined a family owned Sales and Marketing Company. In 1992 Todd started his career as a Financial Advisor with Raymond James Financial as a Vice President. In 1995 certification he joined Salomon Smith Barney. In 2000, Todd received his designation as a CERTIFIED FINANCIAL PLANNER™ practitioner and became a criteria for membership of Salomon Smith Barney's Chairman's Club. He joined Morgan Stanley in 2002 to expand his Discretionary Portfolio Management practice. In 2003 he earned the title of Wealth Advisor and in 2010 as a Senior Portfolio Management Director. In June of 2011 Todd received his Certified Portfolio Manager® certification from the Academy of Certified Portfolio Managers (ACPM®). In 2015, Todd earned the title of Executive Director at Morgan Stanley and was named one of the Top 400 Financial Advisors by the Financial Times*. In 2017 and 2016 Todd was named one of Barron's Top 1,200 Financial
Advisors**.
Todd takes pride in maintaining quality relationships with clients and family. Todd has been married for over 25 years to his wife Susan and they have two sons. Susan is a Partner at a law firm specializing in Family Practice. Todd also enjoys golf, fishing,snow skiing and has a special place in his heart for coaching kids sports. Todd has also held board positions on several local nonprofit organizations.